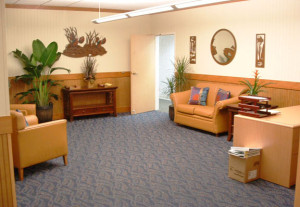 With four decades of experience in building design, construction, and remodeling, the Conquest Interiors team of professionals will provide your company with the tools to increase profits and improve workforce retention. An environmentally safe, healthy, clean and comfortable, workplace reinforces a positive workplace culture. We can assist you in creating an atmosphere where team members will desire to work.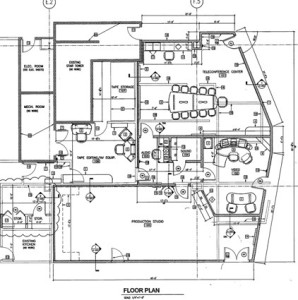 Conquest Interiors can help with even the most critical specialty projects. For instance: a state-of-the-art audio, video, and telecommunications studio built in the center of all the office action; isolated from the surrounding workplace with soundproof walls and custom crafted natural cherry doors with lead cores to arrest any sound infiltration from the outside. Conquest Interiors consulted our client as to the best method of construction and worked to design the four-thousand square foot multi-media studio planted in the heart of a busy eight story office building. After the design phase we went to work implementing the plan for this neatly packed 4,000 square foot production facility that included an executive teleconference studio, a video production studio with sound absorbing surfaces from floor to ceiling, a sound recording booth, a control room, and a beautiful duplication department with high capacity storage.
Some of our other projects include office reconfigurations, retail build-outs, hospitality renovations, restaurant dining areas, commercial kitchens, and much more. Whatever the project, whatever the need, no matter how unique, Conquest Interiors can get you up and running on time, and within budget. Put our team's experience and skill to work for your company today.
Everything interior, simply put, that is what we do:
Commercial Interiors
Metal Framing
Drywall
Flooring
Doors
Painting
Tile
Acoustical Ceilings
Themed Decor
Custom Millwork and Trim
Granite
Project Management on a consultant basis